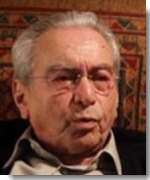 Peruvian sociologist and noted political analyst Julio Cotler said it is likely that another "outsider" will win Peru's presidential election in 2016.
In an interview with Ideeleradio on Humala's first two years in office and his administration's remaining three years, Cotler said that anything is possible for the Peruvian president.
"It seems to me that he will finish like the other presidents, reaching [the end] with just 15 percent or 20 percent approval and turning over the government to another outsider," Cotler said.
Humala's approval rating has tumbled this year,  after consistently high approval earlier, reaching its lowest point in July at about 33 percent, according to a poll by Ipsos Peru.
The decline is due to a mix of factors, but most noticeably political challenges that the government has faced, a slowing economy and a perception that Humala is not fulfilling his campaign promises on issues such as reducing crime. Insecurity in Peru is cited continuously as a main concern among residents.
Cotler said that the next three years of Humala's five year term are "completely unpredictable."
"We are practically saying that anything could happen," Cotler said, adding that Humala needs to seek political allies, make alliances instead of seeking outsiders for his cabinet posts.  Cotler believes Humala is working himself into a corner, alone, and that the business sector does not have the political weight to support him.
"When you can't reach a compromise, the country can't move forward," he said.
At the moment, the main potential presidential candidates appear to be former President Alan Garcia and former Congresswoman Keiko Fujimori, the daughter of imprisoned ex-President Alberto Fujimori.
Garcia is perfectly aware that he will need strong allies to win the presidency, according to Cotler, who adds that "Alan Garcia will ally himself with the Fujimoristas or even with the devil to become president again."  Cotler stresses that the Fujimori party plays an important role in Peru's political scenario.