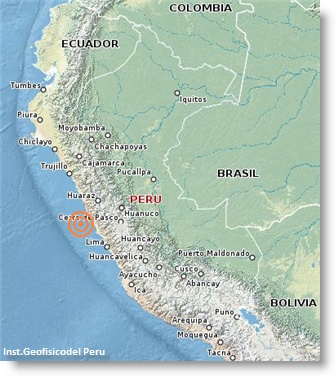 A medium earthquake registering 5.2º on the Richter scale at 11:45 Wednesday morning, shook Lima and cities north as far as the fishing hub of Chimbote.
The epicenter of the tremor was 77 km offshore from Barranca, and 46km deep. The shake lasted 30 seconds, according to the National Geophysical Institute, IGP.
No personal injuries or property damage were reported within the first two hours after the tremor, according to the Civil Defense Institute, INDECI.