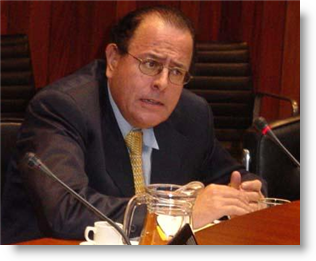 Central Bank President Julio Velarde said that the monetary authority will have more space to implement monetary stimulus thanks to the drop in inflation in August.
The national statistics agency INEI said Monday that the consumer price index for Lima fell 0.09 percent in August, bringing the 12-month inflation rate to 2.69 percent. That is the first time this year that the annual inflation rate has been below the Central Bank's upper target of 3%.
"Obviously, this gives us a greater margin in our monetary policy," Velarde said, according to daily Gestion.
The Central Bank  governors left the reference interest rate at 3.75 percent when they met in August. The Bank had cut the rate by 25 basis points during its meeting in July.
The decision to cut the rate in July followed weak economic growth in the second quarter. The Bank decided to stay on hold in August as it predicts that the economy will pick up in the second half of this year.
Production Minister Piero Ghezzi, a well-known economist, said that the lower inflation rate would give the Central Bank "a little more room" to maneuver its reference interest rate, but added that this may not be necessary if there are "signs of an economic recovery."
Peru's economy is expected to expand by about 4 percent this year, from around 6 percent in 2013.