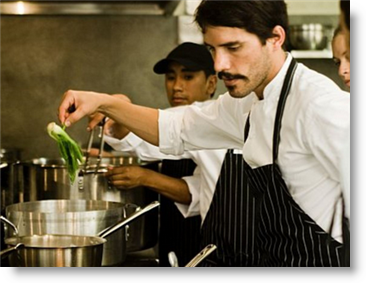 Central Restaurant, tucked into a quiet corner of Miraflores' popular dining neighborhood, has been ranked the fourth best restaurant in the world, in the 2015 World's 50 Best restaurants competition announced in London yesterday.
Headed by chefs Virgilio Martinez and Pina León, Central remains Latin America's best restaurant for the second year running. Using local ingredients that many Peruvians have never even heard of, Martinez "has taken Peruvian cuisine to a whole new extreme elevation," according to the panel of judges.
The Central, which offers two tasting menus, was ranked just above the Eleven Madison Park in New York, and Heston Blumenthal's Dinner in London.
Also high up in the ranking is the flagship of Peruvian haute cuisine, Astrid & Gaston, which this year has climbed several notches again and ranks 14th.  Founded two decades ago by chef Gaston Acurio and his wife, pastry chef and chocolatier Astrid Gutsche, the restaurant is a flagship of Peruvian haute cuisine and is now headed by chef Diego Muñoz.
The Peruvian newcomer to the annual ranking is Maido, owned by young chef Mitsuharu Tsumura. Maido, which offers Nikkei or Japanese-Peruvian fusion food, has been ranked 44th among the best in the world.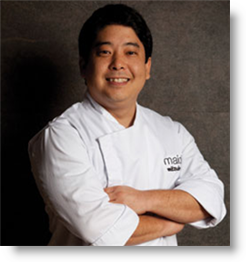 Tsumura, who credits his early interest in cooking to his mother and the family cook, studied cuisine in Rhode Island and then took a tough apprenticeship in one of Japan's leading restaurants, learning to scrub saucepans before slowly being taught every aspect of Japanese cooking.
He returned to Peru to join the Sheraton Lima, becoming sous chef and then Food & Beverages manager before branching out on his own to open Maido.