Peru's failure to stem the growth of coca production was reconfirmed in the United Nations' International Narcotics Control Board report, released this week.   Also released this week was the U.S. State Department's annual report on International Narcotics Control Strategy.
According to the UN report, in 2009 the number of hectares used for coca cultivation had increased for the fourth consecutive year. In 2005, coca crops were grown on 48,200 hectares – by 2009, this had increased to 59,900 hectares in 13 areas nationwide.  
Although coca is grown legally in several areas –for local use as dried leaves or for teas, other foods and medicinal purposes — the State Department report indicates that 93% of all coca crops in Peru are illegal.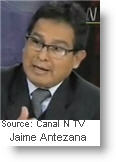 In a study published last year — "Comparative Study on the War on Drugs in Peru and Colombia: the situation of coca and cocaine"  (International Studies Institute, PUCP) — sociologist  Jaime Antezana and economist Jaime Garcia indicate that the number of hectares used for coca farming in Peru in 2010 was up to 62,296 (and in Colombia, 62,308 ha).  The authors also forecast an increase to 64,788 ha by the end of 2011.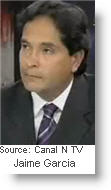 "This is a projection on the trend of the past five years," Antezana explained to Peru.21 daily, adding that coca crops have grown by 4% to 5% per year in Peru, while in Colombia they have shrunk by 9% to 12% per year.
 The logical consequence would be that cocaine production will have also increased. Antezana indicates that cocaine production was 260 tons a year when President Garcia took office in 2006, increasing to 302 tons in 2008 and to 317 tons by 2009.  A United Nations approximation of these figures will only be available in June, when  the United Nations Office on Drugs and Crime, UNODC, issues its annual report.
According to Antezana and Garcia, their forecast for continuing growth in cocaine production is based on the fact that in 11 of the 13 coca growing areas there has been no eradication measures whatsoever – in Amazonas (Loreto), Marañón (Amazonas), Alto Chicama (La Libertad), Aguaytía (Ucayali), Pichis-Palcazú (Pasco), the VRAE valleys, the Upper Huallaga, La Convención (Cusco), San Gabán (Puno), Inambari-Tambopata (Puno) and Kosñipata (Cusco).
The newest known area is now Cajamarca in the northern highlands – the provinces of Jaen and San Ignacio, which were the source of a large drug shipment impounded Feb. 27 in Peru's northernmost department of Tumbes.
The consequences of the government's unsuccessful attempts to eradicate illegal coca farming and coca production are seen in increased crime rates, increased corruption and weak judicial decisions, overt money laundering, and in this year's general elections a notable number of congressional candidates with alleged ties to drug trafficking.
Comprehensive policies need to be led by the Executive
In an interview with IDL Radio, the head of the Judiciary, Judge Cesar San Martin, said the President of the country needs to lead the battle against drug trafficking, independent of party politics, or it will be difficult to bring together the different facets to face the problem effectively.
"The chicken or the egg argument does not help in the rational discussion of a highly complex problem," San Martin said, "but of course what all of us Peruvians have to recognize is that here we have to draw up a State policy, independent of party politics or specific policies."
"A consistent policy," he said,"requires an attack on the three core issues of drug trafficking (interdiction, crop substitution, and asset laundering which, together with corruption, is the principal source of a criminal economy ), but I am clear, there has to be leadership from the head of State. If the head of State does not lead, is not at the head of the front line, then the mechanism will not work."