The Tucume Museum, on the north coast in Lambayeque, has been recognized by the British Travel Writers Guild, BTWG, as one of this year's Best World Tourism Projects.
The museum re-opened in late 2014 after a remodeling that required an investment of some $3.5 million and included a new distribution of its exhibits, which cover the discoveries made so far at excavations of the huge site, which includes 26 pyramids and spans the Lambayeque culture from 1000 AD through to the Chimu in the 15th century and the Incas in the 16th century.
"The Tucume Site Museum has been distinguished with this award thanks to the visit made in June this year by the British travel writer and author, Hilary Bradt," said the minister of Foreign Trade and Tourism, Magali Silva.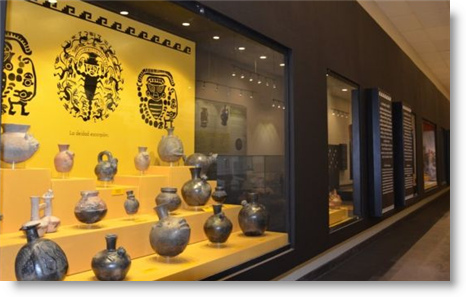 Silva added that the investment in the museum was made by the national Copesco plan, to develop tourism along the "Moche Route" of the pre-Inca civilizations in northern Peru.
Bradt, a member of the BTWG, and one-time contributor to The Lima Times, is the co-author of Trekking in Peru, a comprehensive guide first published 40 years ago and which is continually updated.
"Most projects nominated for these awards are highly publicized with swanky websites," Bradt wrote. "The Túcume Museum is different. It's at the opposite end of Peru from the tourist-saturated Cusco and Machu Picchu, and very few foreign tourists come here. I want to put this right since this whole area is peppered with simply wonderful pre-Inca sites and museums."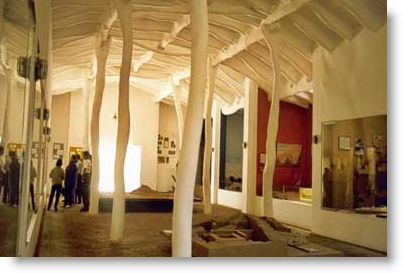 The first explorations of the 221 hectares at Tucume were undertaken and sponsored by the Norwegian explorer and navigator Thor Heyerdahl and the Kon Tiki Museum of Oslo, between 1989 and 1994, working with the Peruvian and American archaeologists Alfredo Narvaez and Daniel Sandweis, who have continued the work on the site and museum.
The award for the Tucume Museum was received at London's Savoy Hotel by Elizabeth Hakim, head of Promperu's department for the Anglosaxon market, during the World Travel Market event this week.  The other winners in the the same category were The Birthplace of Country Music in Bristol, Virginia and Le Mémorial Acte, (The Caribbean Center For The Expression And Memory Of The Slave Trade And Slavery), Pointe-a-Pitre, Guadeloupe.