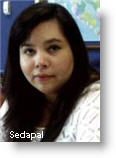 State water utility Sedapal said it plans to work with the private-sector to cover the demands for water in Lima in new apartment buildings that are springing up throughout the capital, state news agency Andina reported.
Rossina Manche, general manager of Sedapal, said it is necessary for real estate developers to advise the state agency of their plans for building high-rise buildings, which will increase the demand on an already stressed water source.
"What we are looking for are creative solutions and to incorporate the private sector," Manche said.
Lima is seeing a construction boom as residents purchase new apartments and homes, thanks to strong economic growth and greater access to credit. While new apartment buildings, some 20-feet high, are being built throughout the capital, plans to service the growing population in some neighborhoods have not always been fully thought out.
Manche said that projects to provide running water and sewage to residential areas with one and two-story houses can take between three and five years. "But if the zoning changes overnight to buildings of apartments, we don't have the capacity to respond," she said.
Manche said that Sedapal doesn't want to be an "impediment" to Lima's growth. "On the contrary, we have to align ourselves and look for associations that will allow us to progress alongside the pace of growth that the city needs."
Lima is the world's second biggest desert city, after Cairo.  Many of the outlying areas of the city still lack full water and sewage connections, relying on water trucks that charge up to four times the standard rate paid for full Sedapal connections in developed areas .  At the same time, the population density in upscale residential and commercial areas such as San Isidro and Miraflores, much of it developed in the 1940s and 1950s,  has increased exponentially,  requiring volumes and pressure of water that the pipe system is hard pressed to supply.