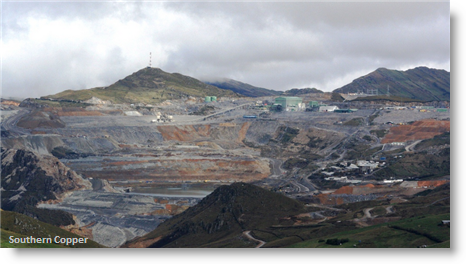 Tension over the development of Southern Copper Corp.'s Tia Maria copper project is heating up, as opponents and supporters hold rallies in southern Peru's Arequipa region.
The project, which the government is hoping will restart after Southern Copper put it on hold in 2011, is at the center of a dispute over the environmental impact of mining in rural communities.
Tia Maria was shelved in 2011 after violent protests broke out in Arequipa's Islay province in opposition to its development over concerns about its impact on the supply of water used by local farmers.
Since then, the company has reworked its environmental impact study taking into account the concerns. Southern Copper now plans to use desalinated water from the Pacific Ocean for the project.
Recently, the Mines and Energy Ministry approved the new environmental impact study, paving the way for the company to start construction in the next few weeks. But opposition to the project remains in Islay, where last Thursday protests were held against the project.
"It is important to stop this polarization now, or else it is going to continue to deteriorate and descend into more violence," said Javier Caravedo, the director of consultancy ProDialogo.
Environmentalist Jesus Gomez, cited by newspaper La Republica, said that the regional government of Arequipa should promote dialogue with the population in order to resolve the dispute.
"Because it is large-scale mining, the region doesn't have direct power over the project, but it could intervene as an impartial mediator between the state and the population," he said.
Tia Maria, one of Peru's largest copper deposits, will require an investment of over US$1 billion, and is expected to produce around 120,000 tons of copper per year.