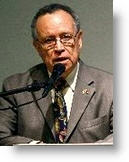 Chinese investments in Peru are projected to reach $10 billion over the next five years, according to the president of the Peruvian Chinese Chamber of Commerce, Eduardo McBride.
Investments from China are mainly focused in Peru's mining sector, where companies from the Asian nation plan to develop mainly copper and iron ore projects.
One of the main projects is an expansion at Shougang Hierro Peru's Marcona iron ore mine in Ica region. That project is being advanced and will require a total investment of approximately $1.2 billion.
"If we add the investment commitments that will be carried out over the next five years, the total investment will easily reach $10 billion," newspaper Gestion reported McBride as saying.
Other major Chinese investment projects include Chinalco's $2.2 billion Toromocho copper mine in Junin region and Minmetals' $2.5 billion El Galeno copper and gold project in Cajamarca.
McBride said he is confident that President Ollanta Humala will deepen political and commercial relations with China. He said that Chinese investors have maintained their confidence in Peru.
"What's more, many firms are planning to put their capital in the country, not only in mining but also in other areas such as infrastructure, construction and even textiles," McBride said.