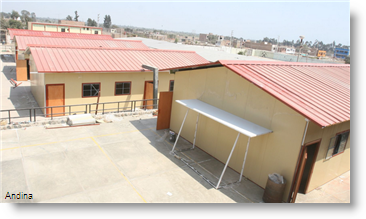 The Ministry of Education began setting up 32 prefabricated schoolrooms this week, at schools in Ayacucho that suffered damages in the August 24 earthquake.
The transport of an additional 26 prefab facilities that are still required in the area is to be covered by the regional and local governments.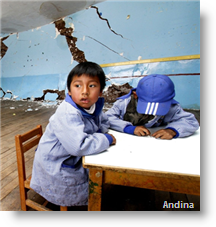 Damages were reported at several medical facilities, but there were few damages in private homes and injuries reported were only light.
Some 87 schools reported damages of varying degrees from the 6.6 quake, which was felt in the provinces of Lucanas, Paucar del Sara Sara, and Parinacochas where the epicenter was located.
Some parts of the school buildings remained unaffected, and temporary solutions were found in municipal and community halls so that classes could continue almost without interruption for a total of 11,300 students.
Within the week of the quake, the Education ministry also supplied schools and teachers with socio-emotional education materials, particularly for elementary students.