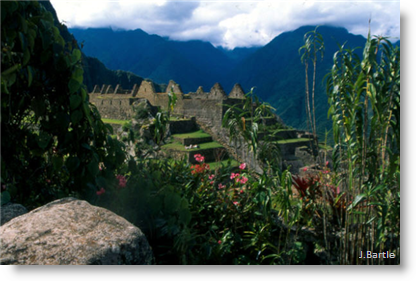 Peru's government plans to install a number of security cameras at the ancient Inca citadel of Machu Picchu, in an attempt to crack down on streaking tourists at the site, daily Correo reported.
Ricardo Ruiz, Cusco's regional director for culture, said that 12 high-definition security cameras will be installed at the ancient ruins in order to beef up security.
Ruiz said that his office also plans to sign an agreement with the Tourism Police to prevent unruly behavior at Machu Picchu.
"We will do everything possible," the official said.
Government officials have been red-faced to explain why a number of foreign tourists have stripped down and posed for photos at Machu Picchu. Several of the tourists, including Americans, Canadians and Australians, were detained after being caught naked.
Machu Picchu is Peru's top tourist attraction, attracting hundreds of thousands of tourists from around the world every year.
The government has been preparing a new set of rules for visitors to the site, which will require tourists to hire an official guide and will set time limits at specific points in order to keep the traffic of visitors flowing.