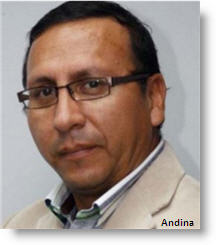 Lima's Fourth Criminal Court has annulled a sentence handed down in April this year to journalist Fernando Valencia, who was convicted of aggravated defamation against former President Alan Garcia.
Valencia, publisher of the now defunct Diario 16, had been given a 20-month suspended sentence, and ordered to pay S/.100,000 in damages.
Garcia filed a criminal complaint against Valencia for a front page headline quoting President Ollanta Humala, "Thieves to Jail and Not in Power," with the sub-heading "Humala lashes out at Aprista Government."   The article, published in March 2013, reported on President Humala's complaints about "unfinished works"  by earlier governments and called on the people to denounce the corrupt authorities "who made off with the money in previous governments."
"This is an important legal victory, and more so for those who practice journalism and for freedom of expression," said Valencia's lawyer, Carlos Rivera of the Legal Defense Institute, IDL.
Rivera added that "it took great courage" for the Court to annul the sentence.
Rafo Leon Case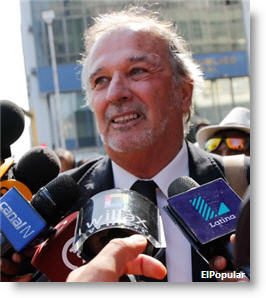 Meanwhile, travel writer and social commentator Rafo Leon — who in a separate case was also convicted of defamation of character two weeks after Valencia — still needs to report regularly to the court and is to pay $1,800 in damages, a nominal sum when compared to the plaintiff's demands.
Leon was sued by former El Comercio editor, Martha Meier, for disparaging remarks in a Caretas magazine column in which he regularly makes incisive comments on political and social issues.  Meier was demanding close to $1.5mn in damages.
Pressure from local and international organizations built up over the Leon case, and in the end the judge, Susana Coronado, gave him a one-year suspended sentence providing he demonstrated "good behavior," which means he has to report regularly to the court and request special permission to travel abroad.  Ironically, the day of the hearing and the judge's sentence was World Press Freedom Day.