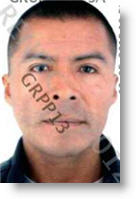 A non-commissioned army officer was killed in a new attack by remnants of the Shining Path insurgency in the Apurimac and Ene river valley, known as the VRAE, daily El Comercio reported.
The officer, 38-year-old Valentin Huanca, was killed when a Shining Path sharpshooter attacked the Mazángaro counter-terrorism military base in Junin region's San Martin de Pangoa province.  He is the ninth security forces member to be killed in the past month in the VRAE.  
The other eight security forces were killed as part of an operation to rescue 36 natural gas workers who were kidnapped in April, further south in the north Cusco region.  The unsuccessful operation —the hostages were allegedly released by the Shining Path in a negotiation with the gas companies— has led to a Congressional hearing and the call for the resignation of both the Minister of the Interior and Minister of Defense. 
The Shining Path, which undertook its first action during the general elections in 1980, no longer follows its original Maoist ideology and is today heavily involved in cocaine trafficking and production in the VRAE. The area is Peru's biggest cocaine producing region.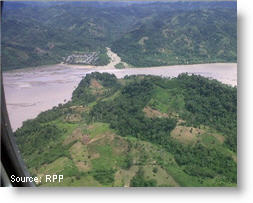 Police helicopter pilot killed
In a separate incident, further northwest from Mazángaro, in Satipo province, a police helicopter pilot was killed and 17 of 22 drug squad members were injured when the helicopter they were travelling in made a crash landing in the Ene River during an anti-narcotics operation.   
Police Cmdr. Rodolfo Leon, an experienced pilot, was flying the police squad from the antinarcotics base of Mazamari, in Satipo province, to the hamlet of Poyeni where community leaders had detained two traffickers on the Tambo River with half a ton of cocaine.    The accident occurred 100 km from the Mazamari base.
Leon, a helicopter pilot since 1992, was in the joint military-police operations late last year in Madre de Dios region to destroy illegal gold dredges along the Inambari River, and last week flew the body of police officer Cesar Vilca, found in the jungle by Vilca's father after the hostage release operations, from Kiteni to the aerodrome at the Malvinas gas plant for subsequent transfer to Lima.