Mario Capecchi, winner of the 2007 Nobel Prize for Medicine and Physiology, is in Lima to participate as keynote speaker on Feb. 10 and 11 at the Peruvian Medical College's seminar on "Stem Cell Research: achievements, controversies and prospects."
The international event includes a number of papers and workshops to discuss medical achievements and the ethical and legal implications of using stem cells in different fields of medicine, and the creation, modification and destruction of embryonic cells.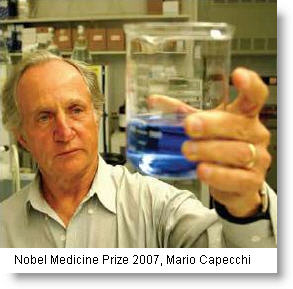 Capecchi was awarded the Nobel prize, together with Martin Evans and Oliver Smithies, for their work in genetic modification of stem cells and their use in medical solutions that promise new treatments and possible cures for a broad number of diseases, including Parkinson's, diabetes, burns, heart diseases, multiple scoliosis, and spinal and bone marrow lesions.
The seminar is being held at the Medical College's convention center in Miraflores.