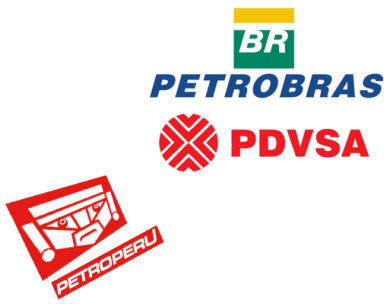 Peru is looking to overhaul its state-owned oil company in order to create a more competitive firm that is modeled on state-run oil entities in other Latin American nations.
Late last week, Peru's government said that it has prepared legislation that would involve selling up to 49 percent of the state-owned Petroperu. The bill would also involve a multi-billion update to the Talara refinery in northern Peru in order to lower sulfur content.
The bill will be sent to Congress soon for debate and approval.
Mines and Energy Minister Jorge Merino said the objective of the legislation "is to convert Petroperu into an efficient and effective company so it can play in the big leagues with the world's hydrocarbon companies."
State-run oil companies like Brazil's Petrobras, Mexico's Pemex, Colombia's Ecopetrol, Ecuador's Petroamazonas and Venezuela's PDVSA play a major role in Latin America's hydrocarbons sector.
In contrast, Petroperu is a much smaller firm that has limited operations in a country known more for its mineral production than its oil output.
In addition to the selling of some of the stake in Petroperu, the government's legislation also involves spending $3.5 billion on upgrading the Talara refinery. The upgrade will increase output from 65,000 barrels a day to 95,000 barrels a day.
Almost 80 percent of the upgrade will be financed by Petroperu, while the remainder will come from private companies, said Economy and Finance Minister Luis Miguel Castilla.
Petroperu was formed in the late 1960s when Peru's military government ordered the appropriation of the assets of US oil companies. Much of its operations were later privatized in the 1990s during the administration of Alberto Fujimori.