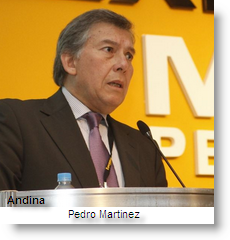 Annual mining investments in Peru, a global powerhouse in base and precious metal production, have increased sixfold over the past 10 years, according to state news agency Andina.
Pedro Martinez, the former president of the National Mining, Oil and Energy Society, said that mining investments have been key to reducing Peru's poverty from almost 60% in 2004 to 24% in 2013.
"One job in mining creates nine jobs in other sectors," he said during a presentation at an industry event.
Mining investments have totaled about $10 billion in 2013 and 2012. They are expected to be slightly lower this year, but still close to that level.
Martinez was speaking at the Expomina Peru mining conference being held in Lima's Jockey Exhibition Center.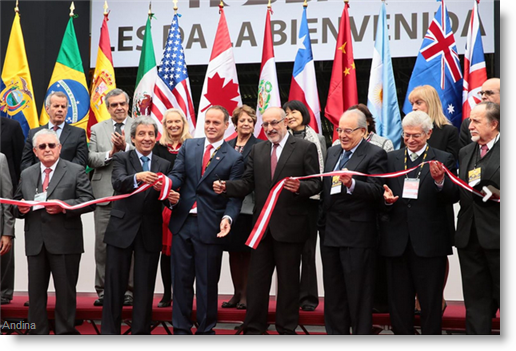 The three-day conference began Wednesday, hosting hundreds of companies showing their goods and services, as well as presentations by mining executives and government officials.
The event comes as Peru's mining sector has been in a bit of a slump due to lower metal prices that have hurt profits, but the biannual event was still packed with participants, suggesting that many projects are continuing unabated.
The organizers of the event estimated that it would create business deals worth about $500 million.
On Wednesday, Mines and Energy Minister Eleodoro Mayorga and Environment Minister Manuel Pulgar-Vidal announced that their offices reached an agreement on new environmental regulations for mining that are intended to speed up permitting for investments.
Peru is an important producer of copper, gold, silver, zinc and other minerals. Metals bring in about 50% of Peru's export revenue, and mining accounts for a significant portion of tax revenue.