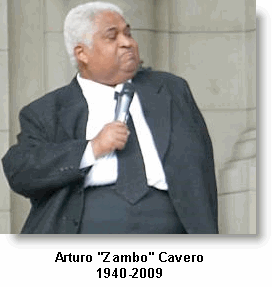 Arturo 'Zambo' Cavero, a popular cajón percussionist and singer of Peruvian creole music, was buried Oct.11 following three days of wake and funeral ceremonies that included a mass at the Nazarenas church, home to the Lord of Miracles, and homage at Lima's cathedral, the government palace, and Congress.
Cavero's powerful voice made household songs of several compositions by leading songwriter August Polo Campos –particularly Contigo Peru- and for many years provided the cajón percussion and voice to the country's first creole guitar player, Oscar Avilés.
Cavero, 68, who was severely obese at the end of his life, died of complications from diabetes and kidney failure.
The singer's two-day wake was held at the Museum of the Nation. An open carriage drawn by two white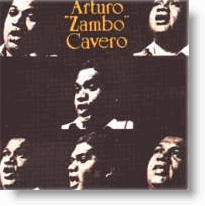 horses, used for the funerals of President Fernando Belaunde and President Valentín Paniagua, took the coffin from the Nazarenas church several blocks east to the Plaza de Armas for the palace and cathedral homages. At the Congress, the purple-robed members of the Lord of Miracles brotherhood, to which Cavero belonged, danced an Afro-Peruvian shuffle with the coffin on their shoulders.
President Alan Garcia, who often got together with Cavero for unplugged sessions of creole music singing, awarded the musician the Grand Cross of the Orden del Sol, the nation's highest award, during the eulogy ceremony at the government palace.