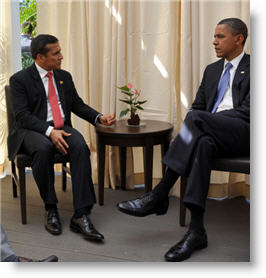 President Ollanta Humala was back at the government palace Monday and the increasing noise of social protests, following his successful week in Hawaii at the 19th APEC Summit with other leaders of the 21 member countries of the Asia Pacific Economic Forum.
Peru was recognized as one of the Asia Pacific basin's three emerging economies, and President Humala, together with the President of Vietnam, Truong Tan Sang, were welcomed as the new leaders among the APEC economies.  Humala took office on July 28 this year, and Truong  was appointed head of state of Vietnam on July 25.
Humala, accompanied by his ministers of Economy, Foreign Affairs, and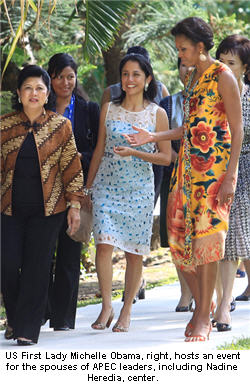 International Trade and Tourism had talks and meetings with the Prime Minister of Japan, Yoshihiko Noda, with Russian Federation President Dimitri Medvedev, Canada's Prime Minister, Stephen Harper,  and with the President of China, Hu Jintao.
China is now Peru's leading export market, with sales increasing by 28.1% between January and September this year.  Lima is also the host city for next week's China-Latin America Business Summit, to be held November 21 and 22.
On the final day of meetings, President Humala and his ministers met with US President Barack Obama. 
The full APEC schedule ended with a formal dinner offered by the US President.