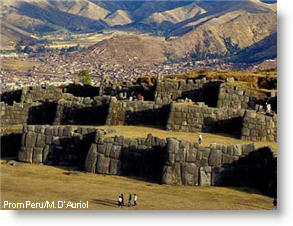 The United States Embassy in Lima is warning travelers to the popular southern tourist attractions of Cusco and Machu Picchu that members of a criminal organization may be planning to kidnap U.S. citizens.
In a statement on its website, the embassy said the targets and methods of the possible kidnapping are unknown, but that "the threat is credible, at least through the end of February 2013."
The embassy said that it has banned travel by U.S. embassy personnel to the Cusco region, including to the Inca ruins of Machu Picchu, which is Peru's most popular tourist attraction.
The U.S. ambassador to Peru, Rose Likins, told RPP radio on Thursday that it is unclear how long the warning will be in place. She said that U.S. authorities are in close communication with Peruvian officials.
Both Peru's Premier, Juan Jimenez, and the Minister of Trade and Tourism, Jose Luis Silva, said that the U.S. had based its warning on information from an unreliable source  and that the alert of possible kidnappings has not been properly corroborated.
Machu Picchu and Cusco are UNESCO World Heritage Sites. About one million national and foreign tourists visit Machu Picchu every year.
"Thousands of U.S. citizens routinely travel to the Cusco region without undue incident," the embassy said.