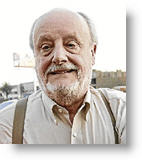 Juan Carlos Hurtado, Peru's former prime minister and minister of economy at the start of  jailed ex-President Alberto Fujimori's administration, has turned himself in to authorities after spending the last decade in hiding.
Hurtado went into hiding in 2000 over corruption allegations. He was accused of receiving money from Fujimori's imprisoned former spy chief, Vladimiro Montesinos, to support his (unsuccessful) campaign for mayor of Lima, as well as seeking Montesinos' financial help in shoring up the ailing military and police pension fund. 
On Thursday, a Lima court ordered Hurtado to remain under house arrest, daily El Comercio reported.  The state attorney's office is studying an appeal.
Hurtado, 70, held his cabinet positions from 1990-91. As Peru's minister of economy, Hurtado is remembered for implementing extreme neo-liberal policies following a disastrous first administration by current President Alan Garcia that left a legacy of hyperinflation and political instability. 
The policies, known collectively as the Fujishock, are credited by many economists for laying the foundations for Peru's current economic success, although they are also recognized as having a heavy social cost since the Fujimori administration had no programs in place to buffer the social effect of the measures. At the end of his nationwide TV announcement of the measures, Hurtado said "God help us all."
If convicted, Hurtado will join a list of 78 government officials during Fujimori's administration who are currently in prison mainly serving sentences for corruption and human rights violations, and include most of the military and police top brass of the 1990-2000 administration as well as many of Fujimori's cabinet ministers.