The average monthly salary for individuals in Peru's capital of Lima rose 4.1 percent in the latest three-month period, although it declined for those individuals over the age of 45, daily Gestion reported.
The National Information and Statistics Agency said the average salary in Lima rose to 1,373.6 soles (approximately $530) in the February to April period, which is up 57.2 soles compared to the same three-month period in 2012.
In terms of age, the average salary increased for all groups, except those of people who are 45 or older, whose average monthly pay fell 4.1 percent.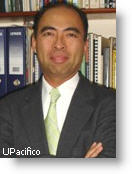 Peruvians who are now in their 40s became adults at a time when the Andean country's economy was a disaster.  Economists say that employment challenges for that age group in Peru are structural.
"If they aren't up to date on technology and the advancement of knowledge, they can easily be overtaken in the labor market, where there is a lot of competition," said Gustavo Yamada, the head of the faculty of economics at Lima's Pacifico University.
The government data also found that those with secondary education saw their salaries rise 7.2 percent in the three month period, while those with primary education had a 6.7 percent increase.
Individuals with university education had a 2 percent increase.
"It is because, increasingly, the college graduates entering the labor market are less prepared, which impacts on the earning power of that sector," Yamada was further quoted as saying.
The government said that unemployment rate in metropolitan Lima fell to 5.6 percent in the February to April period, from 6.4 percent in the January to March period.