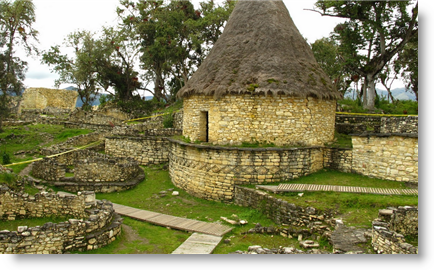 Peru's government signed on Wednesday a 20-year concession to build and operate a cable car system to reach the Kuelap archaeological site in the cloud forest of northern Amazonas region.
The cable car is to make it easier for tourists to visit Kuelap, a large fortress at the top of a mountain ridge. It was declared a cultural heritage site in 2003 but remains under explored by tourists who flock to Machu Picchu and other archaeological sites in the south.
The contract was signed between the Trade and Tourism Ministry and the winner of the concession, Telecabinas Kuelap SA, RPP Noticias reported.
Telecabinas Kuelap S.A. is a consortium formed by the French firm Pomagalski S.A.S. and Lima-based Ingenieros Civiles y Contratistas Generales S.A., which has built several road interchanges in Lima as well as the underground central station for the city's Metropolitano bus system.
Pomagalski's projects include cable cars for ski resorts in France and Switzerland, urban car systems in China, Colombia and Ecuador, and the London Eye built for the millenium.
The project —promoted by ProInversion and described in this video — is expected to require an investment of $17.9 million, and the cable cars will be operational in 2016. It is expected to have 26 cars that will be able to carry eight to 10 passengers at a time.  The aim is to have a capacity to transport 1,000 passengers every hour.
President Ollanta Humala said the project will be key to revitalizing Peru's northern tourist circuit, with Kuelap at the center of the attractions.
"Kuelap could be a second Machu Picchu, easily," he said, according to newspaper Gestion. "With Kuelap, we can create a tourist circuit that will be as competitive as the south."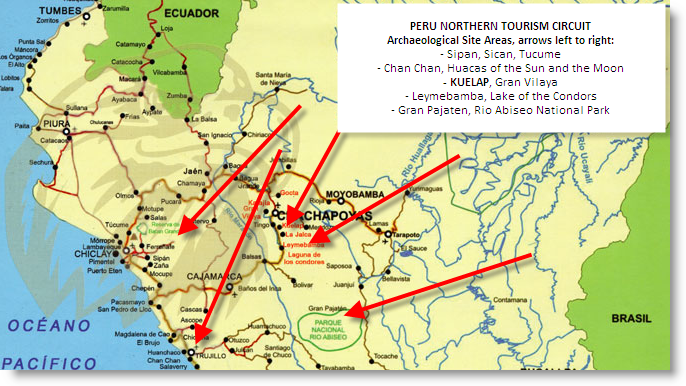 The stone fortress with circular buildings and unique friezes, built around AD 1300, is a steep climb up the mountainside from a small parking area, and offers unlimited views of the surrounding landscape. Its impressive walls are about 19 meters tall (60 ft).
The fortress was built by the Chachapoya civilization, a strongly independent people who lived in the Andean cloud forests from about AD 800, building hilltop complexes such as Kuelap and the large cities of circular buildings of Gran Pajaten and Gran Vilaya. They resisted conquest for many years by the Incas, who referred to the Chachapoyas as the "cloud people" and held the Chachapoyas weaving techniques in high regard.
Unlike the more-visited Inca complexes in Peru's southern highlands, many of the Chachapoyas ruins in Peru's north have been underexplored or yet to be rediscovered.
Tourism is an increasingly important part of Peru's economy, with many foreign visitors attracted to the country's rich archaeological remains and immense biodiversity.