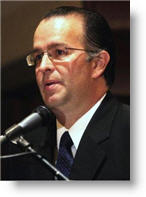 A free trade deal between Peru and Panama should come into force in the first quarter of 2012, Peruvian Foreign Trade and Tourism minister, Jose Luis Silva, said this week.
Panama's National Assembly approved the trade agreement on Tuesday, state news agency Andina reported.
"Now, the only thing left is for the Trade Ministers from both countries to reach an agreement so the deal enters into force simultaneously," Silva said.
Silva said that Peru's bilateral trade with Panama could double in the next three years thanks to the FTA.
Peru already has numerous free trade agreements, including with its main trader partners: China, the United States, the European Union and Canada.
Silva said earlier this month that Peru also expects approval of a FTA with Japan.