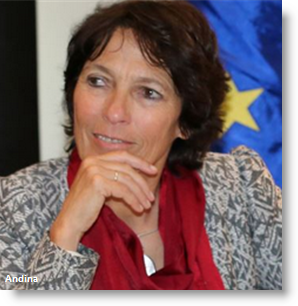 The European Union's ambassador in Peru said that citizens from the Andean nation will be able to visit the European block's member nations without a visa starting in 2015, daily Gestion reported.
Irene Horejas, the EU's ambassador, said that efforts to eliminate the Schengen Visa for Peruvians are "on a good course."
"We'll have to wait until 2015," Horejas said, in reference to when Peruvians can travel to the EU without a visa.
Reports that the EU would eliminate the visa requirements for short visits for Peruvians and Colombians were made last year.
The motion, which was promoted by Spain and approved by the European Parliament in May this year, will allow individuals from the two countries to visit one of the 26 European nations without a visa for a maximum time of 90 days.
In recent years, the migration flow has changed between the two South American nations and Europe.
Peruvians, who two decades ago began to seek legal and illegal entry into Spain and other parts of Europe in search of jobs, began to return home to seek jobs and investment opportunities in Peru's strong economy while Spain's economy floundered. Also joining the flow to Peru are Spanish investors and individuals looking for new opportunities.
In recent months, Peru's once red-hot economy has slowed sharply, but it is still too early to say if that slowdown will have much of an impact on the migration trends.  Nevertheless, the World Bank ranks Peru's economic performance as  better than average in Latin America.