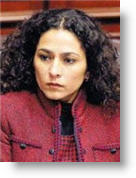 Congresswoman Cecilia Chacon was found guilty Tuesday of being complicit in ill-gotten gains, daily El Comercio reported.
The court determined that Chacon, a prominent member of the opposition Fuerza 2011 party, received money from her father Walter Chacon, a retired general and cabinet minister in ex-President Alberto Fujimori's corruption-riddled administration.
Chacon received a four-year "suspended" prison sentence and is ordered to pay civil reparation of 2 million soles (approximately $800,000). The court also said that Chacon cannot hold public office for three years.
The congresswoman denied she was involved in wrongdoing and plans to appeal the decision to the Supreme Court, which will allow her to continue in her post as a lawmaker until that court rules on the case. "I have been sentenced based on absurd arguments," Chacon said.
The court found that Chacon could not prove how she and her husband acquired a number of properties, which include a hotel in Cajamarca and an apartment in Lima's upscale San Isidro district, as well as a number of vehicles.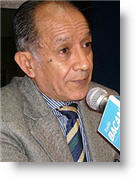 Walter Chacon, who served as Interior Minister in the 1990s, was arrested shortly after Fujimori's administration fell apart in 2000 when widespread corruption came to light.  In a separate trial in July this year, he and nine other army officers were convicted on charges of using state funds to finance Fujimori's re-election campaign in different regions of the country.
Fuerza 2011 is made up of Fujimori loyalists, whose supporters credit him with turning around Peru's economy and ending an internal conflict with Shining Path rebels. Fuerza 2011 is led by Fujimori's daughter, Keiko Fujimori.