Peru's Minister of Foreign Trade and Tourism, Martín Pérez, said Tuesday Machu Picchu will reopen to tourists on Apr. 1, state news agency Andina reported.
Tourism activity to Machu Picchu was suspended last week following torrential rainfall, mudslides and flooding that blocked the railway to the UNESCO World Heritage Site and stranded some 2,000 tourists at Machu Picchu Pueblo – the town below the citadel.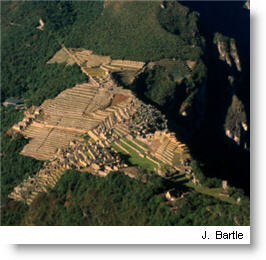 The Ministry of Foreign Trade and Tourism announced a campaign to promote national tourism to Cusco and surrounding attractions by offering Peruvian tourists discounts on flights, hotels and tourism packages. The campaign attracted more than 8,000 tourists to Cusco during last weekend.
The campaign will be extended to international tourists in 15 days, Pérez told Radio Programas del Peru. "The messages have been sent, we are sure that Machu Picchu will be reopened on the first of April and we hope that foreigners will again be interested," Pérez said.
Cusco's regional president, Hugo Gonzáles, said Tuesday his administration is interested in working with the National Institute of Culture to redesign the tourism circuit in Cusco to emphasize other attractions besides Machu Picchu.
"This disaster should give us an opportunity to redesign the tourism activity, we can't focus everything on Machu Picchu," Gonzáles said. "Cusco is there with all of its wonder, Moray, Tipón, Pikillacta, Sacsayhuamán, Pucapucara, Quenqo, Tambomachay."
Tourism is one of Peru's largest sources of revenue, and Machu Picchu is the main attraction. According to the Ministry of Foreign Trade and Tourism, the 15th century Inca citadel attracted more than 850,000 tourists in 2008.
Peruvian tourism associations had estimated the closure of Machu Picchu would cost Cusco's tourism industry $400 million and jeopardize the employment of 15,000 people.