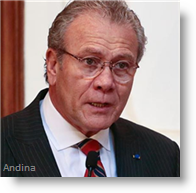 Peru's Foreign Relations minister, Gonzalo Gutierrez, sent a formal note this week to the United States Ambassador in Lima, Brian Nichols, requesting information on executives of Dallas Airmotive, a Texas-based company involved in the alleged bribery of Peruvian Air Force officers in order to win the bids for several aviation services contracts.
Peru's diplomatic move, and the earlier demand by President Humala and Defense minister Pedro Cateriano of a full investigation into military officials by the Anti-Corruption Prosecutor's Office, follows news of a deal reached by the aircraft engine services company with the U.S. Department of Justice, after it admitted to paying bribes to government officials in Argentina, Brazil and Peru to obtain aircraft maintenance contracts. Dallas Airmotive is to pay $14 million in criminal penalties in the United States.
In a written statement, the U.S. Justice Department said that "Dallas Airmotive used various methods to convey the bribe payments, including by entering into agreements with front companies affiliated with foreign officials, making payments to third-party representatives with the understanding that funds would be directed to foreign officials, and directly providing things of value, such as paid vacations, to foreign officials."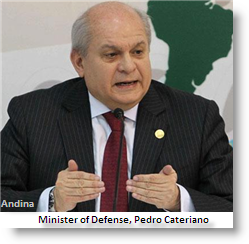 The Peruvian Justice system is investigating the Peruvian officers and officials allegedly involved in the bidding process for the Peruvian aviation service contracts, which were awarded and signed between 2008 and 2012.
According to U.S. Justice Department information, Dallas Airmotive made bank transfers to Peruvian officials and paid for luxury trips for the officers and their wives.
Peru's Naval Air Force also signed maintenance contracts with Dallas Airmotive but in the the U.S. investigation, the Peruvian Navy is not mentioned in the confessions by the aviation service company's executives. However, Cateriano has requested that the Navy undertake a full investigation into the contracts.
Dallas Airmotive has provided maintenance and overhaul services to the Peruvian Air Force since at least 2004, according to former minister of Defense, retired Army Gen. Robert Chiabra, who at that time authorized two Naval air force technicians to travel to Texas to oversee repairs on a Beechcraft B200 engine.