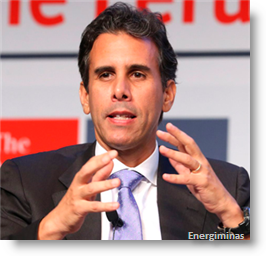 Peru's government said it does not plan to reduce taxes or provide subsidies to some businesses as an alternative to boost the economy, daily Peru.21 reported.
"We've ruled out a plan for subsidies or a reduction of taxes because we need to be very careful," Production Minister Piero Ghezzi said. "If we want to close the infrastructure and education gap, we need taxes."
Ghezzi, a prominent economist who formerly worked at Barclay's Capital, said that he and Finance Minister Alonso Segura met with business leaders. He said that the government officials agreed to look at implementing measures to support new exports by investing in infrastructure.
"A significant reduction in taxes doesn't get us anywhere because it would simply create macroeconomic holes for us," he said.
Peru's economy is slowing down due to weakened  global demand for its main exports, raw materials like copper and gold, as well as a decline in investments. Economists forecast growth of about 3 percent to 3.5 percent this year, followed by a stronger economy in 2015 thanks to new mines and infrastructure works.