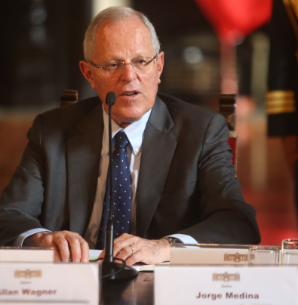 On the eve of the main APEC summit events being held in Lima this week, President Pedro Pablo Kuczynski called for Peruvians to welcome the APEC leaders "with open arms."
"Let's show them the best of our culture and gastronomy," he said in a message to the nation. "Let's show them that we are a country of opportunities. Be proud that your country and our government can bring together world leaders to improve the lives of our peoples."
International leaders have begun to arrive for the summit, a series of work meetings and conferences on a broad range of topics in common among the 21 Pacific Rim nations that form the Asia-Pacific Economic forum.
"Today more than ever," said Kuczynski, "this forum is a crucial space to make sure that we do not lose the dynamism of international trade and that it be one of the engines that drives our growth.  Today Peru has a place at that table."
The President inaugurated the summit on Nov. 17, although a series of meetings have been held since Nov. 14, and meetings of different sectors of the economy have been building up since earlier in the year — in October, Finance ministers met in Lima and in September the APEC statement on Food Security was drawn up at a meeting of agriculture ministers in Piura.
The main events of the APEC Leaders Week began with a Ministerial Meeting of foreign relations and trade ministers.  The U.S. secretary of state, John Kerry, arrived early Thursday and one of his first bilateral meetings was with the foreign relations minister of Japan, Fumio Kishida.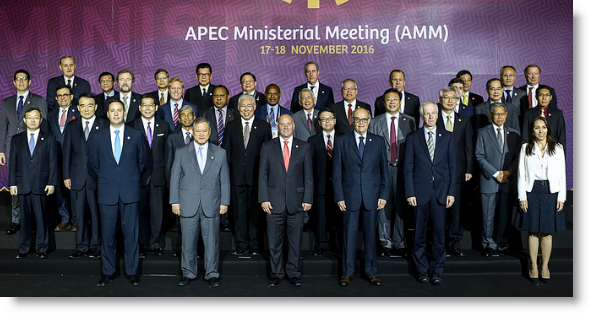 Conferences and discussions include a presentation by Facebook's creator Mark Zuckerberg on "the revolution of connectivity" at the Grand National Theatre on Saturday.  One of Facebook's most recent innovations is a solar-powered, pilot-less aircraft — the Aquila— which is intended to provide Internet connection to geographically difficult areas.  The engine consumes the power of three hairdryers.
Already in Lima are the presidents of the Philippines, Rodrigo Duterte, Tran Dai Quang of Vietnam, Hassanal Bolkiah of Brunei Darussalam, and James Chu Yul Soong of Chinese Taipei.
President Barack Obama is scheduled to arrive Nov. 19 for the key events, at the same time as the presidents of China, Xi Jinping, and Vladimir Putin of Russia.
Peru also hosted the APEC summit in 2008.