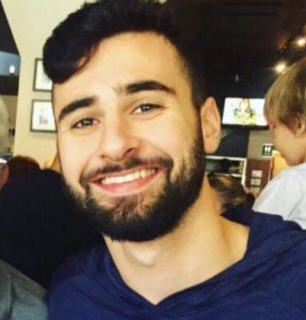 Jesse Galganov, a 22-year-old Canadian traveler, has been reported missing in the Huaraz area, after arriving by bus just over two weeks ago.
Two rescue teams from the Mountain Guides Association started out yesterday to search for Galganov, according to reports by The Huaraz Telegraph.  Meanwhie, his mother, Alisa Clamen, has arrived in Lima to meet with Canadian embassy officials before joining the search in Huaraz.  One of the rescue teams has headed for Laguna 69 in the Llanganuco lakes area, while the second team has headed for the Cordillera Huayhuash.
Galganov left Montreal in September with Peru as the first destination in what he planned would be an eight-month backpacking trip through South America and Southeast Asia.  He was last heard from on Sept. 29 when he said he was going to hike the Santa Cruz trail in the Cordillera Blanca, a trek that usually takes three to four days.  But neither Clamen nor her son's friends have heard from Galganov since then.
"It was easy to say a four-day trek turns into five, six, seven, even 10, because he did have a 10-day camping trip that was planned for later in this trip," Clamen told The Toronto Star. "I thought maybe that would be something he would do. But when the time stretched on and the days went by, I decided maybe it's time to worry."
Galganov's name, however, is not registered at the entry point to the Santa Cruz trail, and no muleteers or trekkers on this well-traveled route have reported seeing him.   Police have confirmed that he traveled to Huaraz on Cruz del Sur. He also paid online for one night at a backpackers hostel but he did not sign the guest registry. Police are now checking security videos of the street at the bus terminal, hoping to identify the taxi that Galganov might have taken when he arrived.
Family members are asking anyone who might have been in contact with him or seen him, to write to [email protected]  or [email protected]