Peru and India plan in July to sign an agreement to promote and protect investments, Foreign Trade and Tourism minister Eduardo Ferreyros said.
"Both countries have agreed to work on a bilateral agenda that includes the start of negotiations for an investment protection agreement and later start a feasibility study for a free trade agreement, much like we did earlier with Japan," state news agency Andina reported Ferreyros as saying.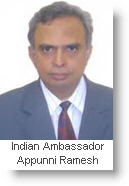 Peru and India have exchanged the first texts for a bilateral investment agreement and are planning to meet in late April or early May to continue talks. "In the meeting we also want to set the dates and the teams to start the feasibility study for the FTA," he said.
Peru doesn't have an exact figure for Indian investments in the country, but it is approximately $300 million and concentrated in the mining, hydrocarbon and services sectors, in addition to call centers.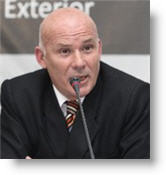 However, Indian firms are expected to invest around $700 million in the next few years, with about $500 million in oil and gas, according to the Indian Ambassador in Peru, Appunni Ramesh.
Peruvian investments in India are small, although both Ramesh and Ferreyros see strong potential for growth.
"Our Peruvian investments in India are small for now, but the interesting thing is that local companies aren't looking at the country to make big investments in infrastructure, but rather to cover the demand in the large market," Ferreyros said.