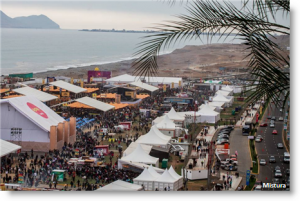 The annual Mistura food festival sold 321,000 tickets this year, a decline of 15% from 2013, as organizers blame road works for the lower attendance.
The Peruvian Gastronomy Society, or APEGA, said that the 10 day festival held in Lima's Magdalena del Mar district attracted a total of 420,000 people, including participants, invited guests and journalists, daily Peru.21 reported.
APEGA had expected about 600,000 people to attend the event.
The organization said the decline in the ticket sales were due to "difficulties from transit due to works on the Costa Verde [freeway]."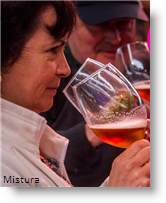 Mistura was launched seven years ago by celebrity chef Gaston Acurio and others as a way to promote Peruvian food and raise the profile of small-scale farmers and fishermen as well as healthy eating. The  non-profit APEGA they founded also carries out workshops and fairs throughout the country during the rest of the year.
Mistura has become the largest culinary festival in Latin America, with a grand market with produce trucked in from all over the country, master classes by visiting chefs, tasters' stands offered by selected cooks and restaurants, as well as workshops for children and the general public. This year also included a beer tasting tent, featuring new local craft beers. Folk shows as well as leading music groups performed in the evenings. The festival was held from September 4 to September 14.
The busiest day was on the last day, when 49,000 people attended.