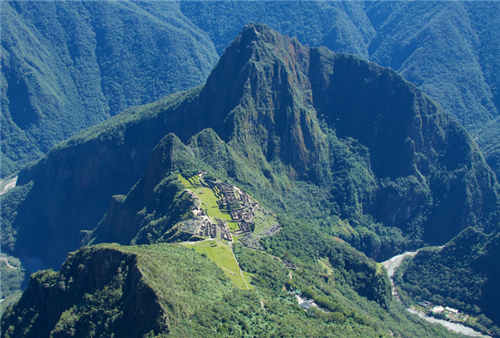 Authorities in Peru's southern Cuco region have announced that access to two peaks at the Inca citadel of Machu Picchu will be closed to tourists in April next year.
The head of the Machu Picchu National Archaeological Park, Fernando Astete, said that Huayna Picchu will be closed for the first half of April, local newspaper Diario del Cusco reported. Astete said that Machu Picchu mountain will then be off limits in the second part of the month, due to planned maintenance.
"In April 2016 we'll do comprehensive maintenance, so visits to the Huayna Picchu mountain will be suspended from April 1 to April 15 and Machu Picchu mountain from April 16 to 30," Astete said.
With permission, tourists often trek the narrow, steep trails up the Huayna Picchu and Machu Picchu mountain peaks as part of their visit to the ancient ruins.
Machu Picchu, a UNESCO World Heritage Site that was built in the 15th Century by the Incas, is Peru's top tourist attraction. In recent years, over a million people have visited the ruins every year, creating concerns about the sustainability of the site under the massive tourism flow.
The government has recently drawn up a new multi-million dollar plan to ensure that tourism is sustainable at Machu Picchu by controlling crowds through various routes and with guides.
The 2015 to 2019 master plan calls for "the re-conceptualization of several foundations of the current management model" for Machu Picchu. It includes building a new exit ramp, a help center and the installation of toilets within the ruins.