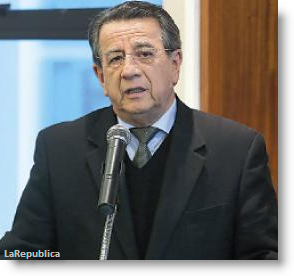 A Peruvian court has sentenced a top executive in the country's construction sector to five years in prison for tax fraud, business daily Gestion reported.
Lelio Balarezo, the president of the Peruvian Chamber of Construction, Capeco and the second vice president of business umbrella organization Confiep, has been found guilty of defrauding state tax agency Sunat in the 1990s for eight million soles (approximately US$2.6 million), through his company Balarezo Contratistas.
The company's accountant, Enrique Acosta, was also found guilty of the fraud and sentenced to four years in prison.
As general manager of the firm, Balarezo was found to have adulterated 176 receipts in order to pay less sales tax, or IGV.   An invoice, for instance, from Company A for S/.9 was adulterated by the Balarezo accountant to show the construction company had paid S/. 751,483.00 instead, and thus offset the IGV from income. According to Sunat, Balarezo avoided paying some S/. 5 million as a result of the forgeries. Interest on the amount, Sunat says, raises the total fraud to S/. 8 million.
Capeco named a new president following the ruling, appointing its vice president, Hernando Graña Acuña, to the top post. Graña, one of the directors of the construction giant Graña y Montero, has also taken Balarezo's position as vice-president of Confiep. 
The construction sector has been a driver of the country's economic growth during the past decade, although activity has contracted recently due to a slowdown in mining activity and public investments in infrastructure works.