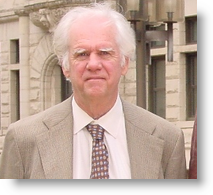 Local and international scientists will be meeting in Lima next week for a workshop on health in climate change, as well as water and air pollution.
The three-day workshop is being organized by the Cayetano Heredia University and will kick off on April 27 with a lecture by Dr. Kyle Steenland, a professor of environmental health epidemiology at Emory University.
The local program for a GEOHealth Project hub will also be presented, for monitoring of air and water pollution by communities in coordination with health and scientific institutions.
Different speakers and work groups will look at the impact of climate change on public health in Peru. They will also discuss the impact on climate change of the unusually warm El Niño and cold La Niña ocean temperature phenomena — scientists have confirmed that an El Niño is occurring this year, which although expected to be mild, does affect weather patterns all over the world.
Experts from Peru's National Health Institute, Health Ministry, Environment Ministry, National Weather Service and several universities will also be speaking and leading work groups, and proposing to make Peru the regional hub for Global Environmental Health.
The objective of the workshop is to determine research priorities on environmental health in Peru related to air and water pollution and climate change, and identify a network of researchers involved in these topics to establish a development plan of preventive measures.
The Cayetano Heredia University stated in a press release that noticeable changes include a rise in the number of cases in Peru of malaria, dengue fever and other diseases in areas where they have not previously been reported. Also, the high rate of UV radiation from the sun is increasing the number of skin cancer cases in the high Andean regions of Peru.
The workshop is being held April 28-30 at the Cayetano Heredia's Miraflores campus, organized by the university and the National Academy of Sciences, in collaboration with Emory University, the University of Georgia and the University of Chile.