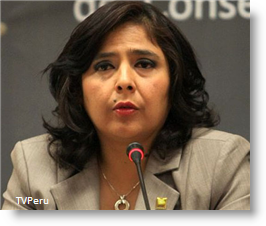 The Labor Ministry said it is to investigate the possible use of children to clean up an oil spill in the jungle region of Loreto, daily Gestion reported.
Labor Minister Ana Jara said that inspectors have been sent to Loreto to find out who is responsible for the contamination and for allegedly hiring children in the area for the clean-up.
"The investigation will take 20 working days," she said.
Peruvian media reported that the children were hired, allegedly, by personnel from state-run oil firm Petroperu, which operates the Northern Peruvian Oil Pipeline. The pipeline, which pumps oil from the north Amazon oilfields to the Pacific coast, has had several spills over the past year.
Jara said the state company could be fined about 760,000 soles (US$270,000) if it is found responsible for hiring children to clean oil spills.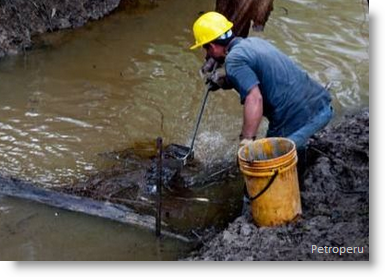 The report of hiring minors for clean-up work was made by the Panorama program on Panamericana TV this past weekend.
n a statement, Petroperu said it does not support the hiring of children and would open its own investigation into the allegations.
"Petroperu does not hire or support the hiring of youth," it said. "An investigation has been opened following the possibility that children might have been hired."
Last week, Petroperu said that a minor oil spill had been contained in the isolation canals and denied that there had been any contamination of the Cuninico or Marañon rivers.
The indigenous communities in the area, however, have filed complaints