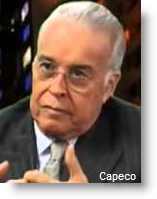 Peru's construction industry is expected to post double-digit growth this year, despite a general slowdown in the economy, acording to the Peruvian Construction Chamber, Capeco.
Capeco vice president Fernando Ibarcena said that the sector continues to see a strong demand, and that it should expand 13% to 14% this year compared to 2012, daily Gestion reported.
The industry's strong growth is due to expanding demand for new homes, shopping centers, and other infrastructure projects.
"The construction industry maintains its dynamism and we are seeing a greater demand for real-estate in general, including the construction of apartment buildings, shopping centers, hotels and others, as much in Lima as in the provinces," he said.
Ibarcena said that he met recently with Economy and Finance Minister Luis Miguel Castilla and Energy and Mines Minister Jorge Merino in order to discuss ways to step up investments in construction sector projects.   "They are breaking down bureaucratic barriers for the development projects," he said.