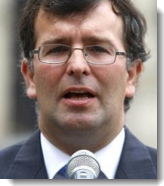 Two Peruvian ministers resigned on Monday, as President Ollanta Humala's administration faces slumping approval ratings and only days before the President addresses Congress and the nation on day of Independence.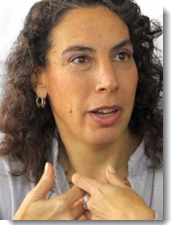 Foreign Trade and Tourism Minister, Jose Luis Silva, and the Minister of Social Development and Inclusion, Carolina Trivelli, have handed in their resignations, Prime Minister Juan Jimenez said.
Silva later confirmed his resignation on RPP radio, saying that it was for "professional and personal" reasons.  "I spoke with the President over a year ago about my decision to leave the cabinet but he asked that I continue to accompany him," he said.
Silva's and Trivelli's resignations come a week before Humala completes his second year in office. On July 28, the President will review the past year and indicate his plans for the coming year in his address to the nation.  Although it is customary for the President to make cabinet changes at this time, analysts believe the early announcement by Silva and Trivelli could be that they wish to signal that they are leaving because of their own decision and not the President's.
Both ministers have served since the beginning of Humala's term, and Trivelli is the first person to head the new Ministry for Social Development and Inclusion. Although she has been criticized by the opposition, she is well regarded by international institutions involved in social programs.
Humala's approval rating has tumbled in the last few months, and fell further in July, according to national polls released on Sunday.  A poll by Ipsos Peru said Humala's approval rating fell eight percentage points to 33 percent in July, from the previous month. The rating is the lowest since Humala took office.  However, his rating is still higher than that of his predecessors, Toledo and Garcia,  at this point of his presidential term.
The government is faced with several political missteps and a slowing economy, which have hurt Humala's approval rating, political analysts say.