By Rick Vecchio ✐
Peruvian Times Contributing Editor ☄
The world got to see last week the digitally reconstructed likeness of El Señor de Sipán, the Moche lord who died and was lavishly entombed in Northern Peru some 1,800 years ago.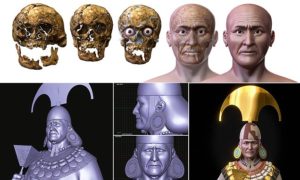 This 3D facial image was painstakingly rendered from a reconstruction of the Lord of Sipán's skull by a Brazilian team of forensic anthropologists working with the Lima-based Inca Garcilaso de la Vega University and Walter Alva. He's the archaeologist who excavated the Lord of Sipán in 1987 in Peru's Lambayeque Valley, a step ahead of looters coming to desecrate the site.
Alva's discovery of this Moche ruler's relic-laden tomb has often been compared in terms of scope and importance to that of Egyptian pharaoh Tutankhamun.
Now that we have this digital portrait, which Alva referred to as a type of forensic "Identikit," revealing the ancient ruler's actual features, perhaps another kind of comparison should be considered.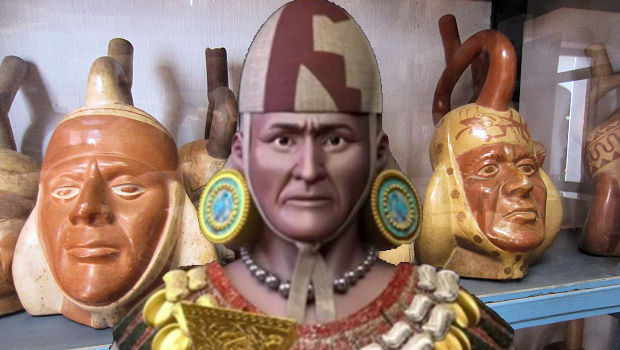 Among the 45,000 pieces in the collection of the Larco Museum in Lima are extraordinarily detailed ceramic portraits crafted by the artisans of the Moche civilization (C.E. 100 to 800).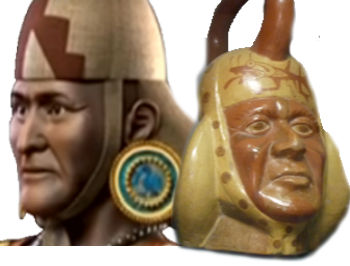 In his book Moche Portraits from Ancient Peru, archaeologist Christopher B. Donnan analysed the ability of these ancient artists to create true portraiture.
Donnan concluded that these snapshot-like vessels depict high-ranking members of the elite in Moche society — in some cases from their youths within familial hierarchies, through later age as mature leaders.
The Moche artisans used molds to mass produce these ceramic portraits, which archaeologists have found not only among funerary offerings in tombs, but also in excavations of residential settings near the Temple of the Moon outside of Trujillo.
So now we have the Lord of Sipan's forensically recreated features to compare to ancient ceramic portraits.
I couldn't help noticing. Does anyone else see a resemblance?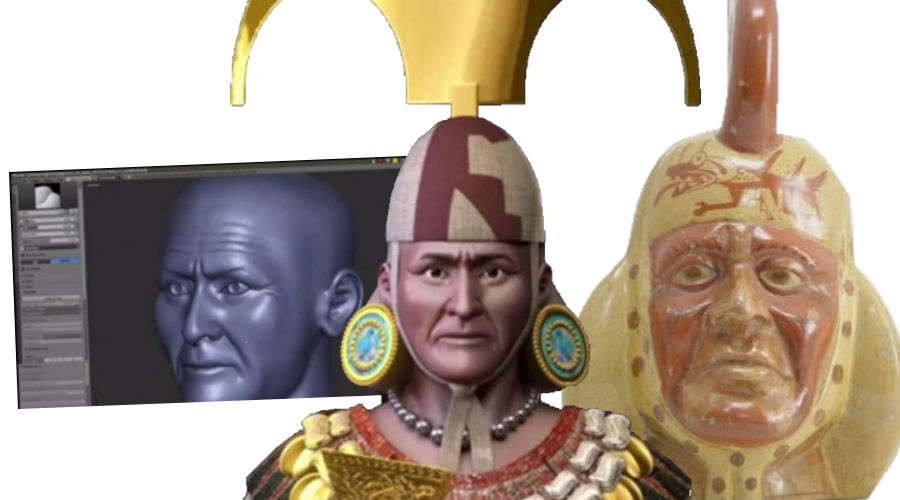 _______________________________
Rick Vecchio is also director of marketing and development for Fertur Peru Travel, which is owned by his wife, Siduith Ferrer, and is a commercial sponsor of Andean Air Mail & PERUVIAN TIMES. You can read more of his articles on the Peruvian Travel Trends blog.