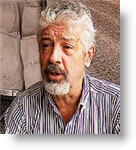 Peru's Ministry of Women will transfer responsibility for social programs to the newly-created Ministry of Social Inclusion and Development before the end of the year, a government official said on Monday.
Deputy Social Development minister Eduardo Ballon said during an interview with Ideeleradio that the Ministry of Women began work with the Ministry of Social Inclusion today and that the transfer will be gradual.
"There are some elements that will move faster and given the urgencies in the country and the demands from the citizens, we estimate that before the end of the year it should be concluded," Ballon said.
The Ministry of Social Inclusion, or Midis, was created last week as part of President Ollanta Humala's campaign promise to implement social programs aimed at decreasing the country's current poverty rate of about 30 percent.
Humala appointed economist Carolina Trivelli to lead the new ministry.
Ballon said that one of Midis' immediate priorities will be the restructuring of the national food assistance program, known as Pronaa.
In September, the Minister of Women, Aida Garcia-Naranjo, was strongly criticized by opposition lawmakers when three children in the Cajamarca region died as a result of contaminated food from Pronaa.
Peru's attorney general said the children were poisoned by insecticide that was in their food, which was distributed through the school system. One of the key organization points being implemented by the new government in Pronaa is to provide better training to local staff and to teachers and parents in the storage and preparation of the foods.
Ballon added that another priority of Midis will be the decentralization of Pronaa and other programs.
The Comptroller General, Fuad Khoury, said this week that the results will be available by the end of the year on the audits carried out in Pronaa, Juntos, Glass of Milk and other social programs. Khoury said the audit has shown that the management of resources in all of these programs is poor. The lack of supervision has permitted mismanagement and corruption in 24 social programs that handle a budget of 7.6 billion soles per year.
Pronaa was created in 1992 during Alberto Fujimori's administration, while Juntos was found in 2005 towards the end of Alejandro Toledo's administration.  The Vaso de Leche, or Glass of Milk, program —providing breakfasts to schoolchildren— was first implemented in the city of Lima by mayor Alfonso Barrantes in 1984 (with the participation of the current mayor, Susana Villaran) and within a year was established as a nationwide program.