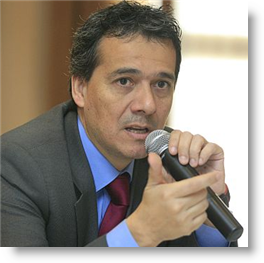 Peru's Finance Ministry reduced its forecast for economic growth this year, but warned that further cuts could come unless there is a recovery in private investment.
Finance Minister Alonso Segura said that Peru's gross domestic product will likely expand 4.2% in 2015, down from the most recent forecast of 4.8%, Gestion reported.
Segura said his forecast is based on steady private sector investments, adding that it would be lower if investments decline.
He added that the economy could post stronger growth if commodity prices recover, as well as public and private spending.
Peru's GDP grew about 2.35% last year, from 5.8% in 2013, due to the sharp decline in commodity prices and weak investments.
Public sector investments have also declined due to less spending by regional and municipal governments, which just began a new term at the beginning of 2015.
This week, Peru's government announced that growth in January was 1.68% compared to the year-earlier month. Economists say they expect about similar growth in February.