Celebrity chef Gaston Acurio has announced that he will be retiring from managing his flagship restaurant, Astrid y Gaston.
Gaston, a 46-year-old chef, founded the Lima restaurant two decades ago with his wife, German-born Astrid Gutsche, a pastry chef and chocolatier.
Astrid y Gaston ranks not only as one of the best restaurants in Latin America but 18th in the Pellegrino world's best restaurant list.  Perhaps more importantly, it has been credited with launching Peruvian cuisine internationally and instilling pride in local food at home.
Gaston said he is leaving the restaurant in the hands of Astrid and of head chef Diego Muñoz, who joined them two years ago, as he looks to other projects to promote Peruvian cuisine.
"The years have gone by, and today it is time to take on new challenges," he said in a Facebook message.
Gaston said next year he plans to launch an expedition called Peru 2015, which will involve traveling throughout the country to small villages, meeting people and hearing their stories while searching for new food products.
He also said he wants to open a university and start a foundation to provide children with education scholarships.  He has already founded the first stage of a cooking school in the desert hills of Santa Maria, south of Lima, for "students with talent but no financial resources," as well as a pilot school program of community vegetable gardening in Pachacutec, in the Ica region on the south coast, in which Muñoz is also involved.
Gaston said his retirement from managing Astrid y Gaston will give an opportunity for a new generation of chefs to develop.
Astrid y Gaston, Acurio's first restaurant, recently relocated to a refurbished colonial hacienda house in Lima's San Isidro district. The new locale offers more dining space, a large outdoor courtyard for cooking classes and events, several kitchens and bars, as well as a garden with fresh produce, and a small chapel.
Over the past few years, Gaston has been moving away from being in the kitchen and into more of a role of ambassador for Peruvian cuisine, which has involved the launching in 2008 of the Peruvian Society of Gastronomy and the annual Mistura food festival, attracting culinary stars from all over the world to talk and teach at the 10-day event.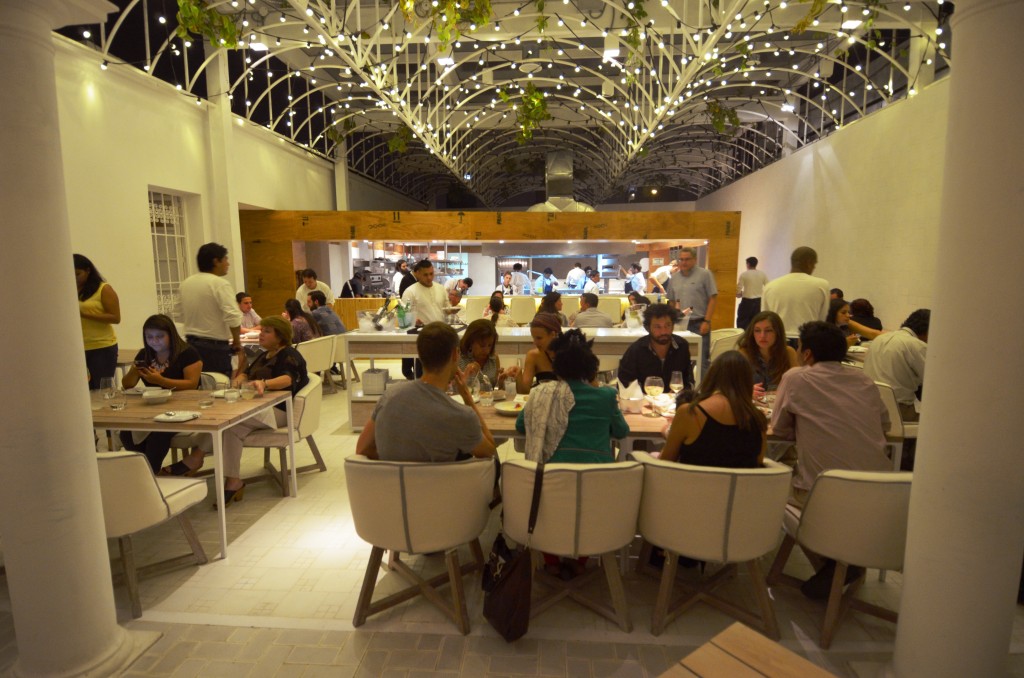 Astrid y Gaston restaurant. Source: Astrid y Gaston
Gaston's holding company, Acurio Restaurantes, also has several other restaurants in Lima — the T'anta coffee shops, La Mar, Los Bachiche, Panchita, Papachos, Los Valientes, Madam Tusan, and Chicha.  Not to mention the franchises abroad, in 11 countries around the world.
As well as Peru 2015, Gaston also has plans to publish new cookbooks, documentaries, and websites that can connect small producers and farmers with the world of chefs and restaurants.
He is so popular and widely respected that some have suggested he may run for President, but he has denied plans to do so.