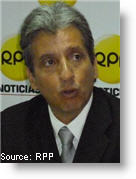 Peru's government declared an emergency in the northeast jungle region, which has been affected by years of environmental damage by oil companies.
The contamination was reported in the Pastaza basin, located in Peru's Loreto region. The pollution has been caused by years of oil activity at Block 1AB, the country's largest oil block and currently operated by Argentine firm Pluspetrol.
Images posted by the Environment Ministry and video broadcast on local television programs show widespread damage in Pastaza, including oil-soaked ground and rivers devastated by pipeline leaks.
The Environment Ministry declared the emergency saying that Pluspetrol and its predecessor, Occidental Petroleum, have caused contamination. The emergency requires Pluspetrol to clean-up the mess.
"There has been bad environmental management [by Pluspetrol]," Environment Minister Manuel Pulgar-Vidal said, according to daily Gestion. "In the past this was because there weren't any regulations, but now it is because they aren't acting responsibly and they aren't providing correct information about the real situation in the area."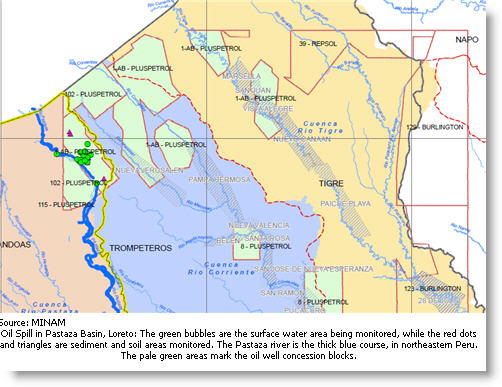 Local indigenous groups have long complained of the environmental harm by oil companies, but authorities have often neglected to take the complaints seriously.
Pulgar-Vidal said the government is planning to do more environmental evaluations at other sites. Authorities will be looking into contamination in the Tigre, Corrientes and Alto Marañon basins from April to June, he said.
"These investigations will serve to know the real situation in these zones and to establish corrective measures to mitigate the current contamination," the minister said.