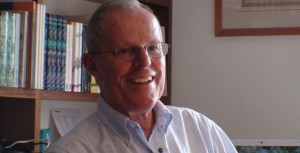 Former Prime Minister Pedro Pablo Kuczynski has confirmed his support for presidential candidate Keiko Fujimori in the June 5 runoff vote against leftist Ollanta Humala, daily El Comercio reported.
"I'm going to vote for Keiko," said Kuczynski, who was eliminated as a candidate in this election after finishing in third place in the first round vote.
On the opposite side of the election campaign, former  President Alejandro Toledo announced his decision to back Humala.  In a press conference with leading members of his Peru Posible party he called on citizens to vote for Humala "to avoid the return" of the Fujimori-Montesinos form of government. called on people "who have deep democratic convictions" not to betray those convictions.
Kuczynski countered criticism that Keiko Fujimori was involved in her father's administration, imprisoned ex-President Alberto Fujimori.
"[She was 15 years old] when her father was elected. She was 17 years old when the self-coup on April 5 occurred. So it is very difficult and unfair to accuse her of corruption and the other crimes that were committed," Kuczynski said. "She had nothing to do with that and broke off from [ex-spy chief Vladimiro] Montesinos before the end of the Fujimori government."
The 35-year-old congresswoman is currently leading opinion polls with less than two weeks before the election. If elected, Kuczynski said he would consider working in her government, but said he would not be interested in a cabinet position.
"I would be very happy with an invitation. We are going to consider it but I have been minister twice and I don't have any desire to be minister again," he said.
Kuczynski was prime minister and the minister of economy during President Toledo's administration.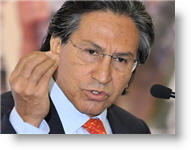 Toledo, who was one of Kuczynski's opponents in this presidential campaign, said Thursday that he would be vigilant to protect democracy.
Instead of Fujimori, his Peru Posible party stated in a release that "The National Executive Committee, the Policy Commission and the President of the Party… have decided to support, without ambiguity, the candidacy of Ollanta Humala." 
The party pledges to de "vigilant" supporters of democracy, freedom of expression, human rights, public and private investments, economic growth and social inclusion, the release said.
Ex-Lima Mayor Castañeda backs Fujimori
Meanwhile, Lima's former mayor Luis Castañeda has publicly supported presidential candidate Keiko Fujimori in this second round vote, state news agency Andina reported.
"I have spoken with Keiko, she is going to continue many of the projects of the Solidaridad Nacional [party] like roads in the Andes, that will benefit 10 million people, especially the poor," said Castañeda. "As a result, we are in agreement and there is a commitment to work on those topics in a democracy. Obviously, that's why we support her."
Castañeda ran in the presidential campaign and was the lead runner at the start of the race. His support quickly began to erode midway through the campaign and he finished in a distance fifth with about 10 percent support.