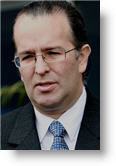 Trade and Tourism Minister Jose Luis Silva said Thursday that investment in four and five star hotels and other tourism infrastructure will be more than $960 million between 2012 and 2014.
Silva said that the investments are "important, if we consider that there hasn't been investment in the sector by Peru," daily El Comercio reported.
A large number of the hotels are slated for southern Peru —namely Cusco, Ica, Arequipa and Madre de Dios— with others in the north planned for Trujillo, Tumbes, Iquitos and San Martin.  In Lima, 90% of the new hotel investment is aimed for the business market.
Peru has continued to post strong growth in tourism. In 2011, the average increase in tourism globally was 4 percent, while in Peru it was 13 percent, Silva said.
Peru's main tourist attraction is the Inca citadel of Machu Picchu. Other major attractions include the Nazca lines, Lake Titicaca and the Amazon rainforest.
"A few months ago the director of the World Tourism Organization was in our country, and he said that Peru is an example to follow for the growth and quality of tourism that we are attracting," Silva said.