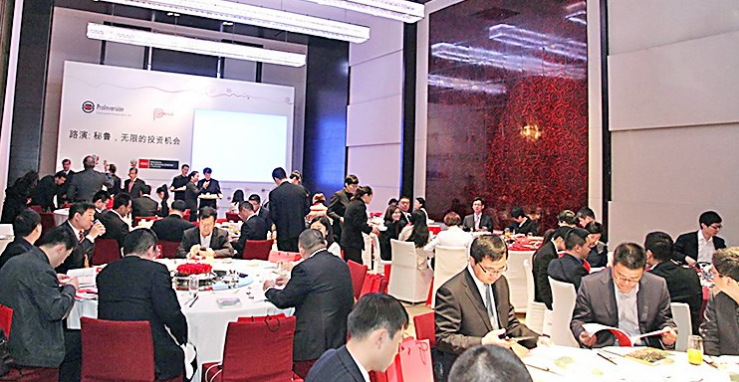 A government roadshow is winding up a visit to China, South Korea and Japan this week, where it is seeking private investment for infrastructure and transport projects worth a total of $17 billion.
The portfolio of investments includes Lines 3 and 4 of the Lima Metro system, water treatment plants, sewage systems, and roads as well as railroad projects.
Alberto Ñecco, director of special projects at ProInversion, the government's private investment promotion agency, said the total investment required for the Lima Metro lines is $7 bn.
The largest water treatment plant is for Lake Titicaca is estimated to cost $350 million, a project urgently needed to process sewage and also waste waters from mining and small industries that are dangerously polluting the lake.  Meanwhile, the railroad projects —a key component in President Kuczynski's program to improve and expand transport infrastructure— include the upgrading and operation of the Huancayo-Huancavelica 127.8 km narrow-gauge railway.
The roadshow began in Beijing on Sept. 25 and 26, with meetings in Seoul midweek, and concludes in Tokyo on Sept.29.  Some 200 companies have been attending the events.  Peru has commercial agreements with all three countries, and maintains active communication through APEC, the Asia-Pacific Economic Cooperation forum.
South Korean companies that have shown an interest in the projects include the steel manufacturers Posco as well as Hyndai Rotem and Yooshin, Ñecco said.