Over the last eight years, Celeste Marion, a Seattle, Washington native, and Mercedes Delgado Chavez, from Cusco, have tackled a seemingly insurmountable problem: the cultural stigma in Peru against special needs children.
Their non-profit foundation Manos Unidas was founded in 2008 and they have done amazing work with  children and young adults with Autism, Down Syndrome, Cerebral Palsy and other intellectual disabilities in the Inca capital city of Cusco.
As 2012 draws to a close, Celeste reflected earlier this week in a donation appeal on the successes, hardships, losses and gains of this past year, and the challenges Manos Unidas faces for a brighter 2013.
We reprint it here for our readers' consideration:

December 26, 2012
DONATE TODAY
Being Thankful Isn't Always Easy
Dear Friends
In this beautiful beginning of a new era (not the end of the world) I am reflecting today on my life in Peru. With all it's challenges, I write to tell you I am overcome with thanks. Here are a few examples . . .
I had tears streaming down my face as I read the news about the Sandy Hook Elementary school shooting last week. I imagined something like that happening to my kids or teachers and felt great suffering for the families and community. In the light of that event, I am thankful for the  lives of the special children in my life, our community and for the 17 new families we welcomed to Manos Unidas this year.
I was tormented when one of our 16 year old students come to school with a black eye in November, his mother losing her patients and when I saw our 21 year old mom bringing her 5 year old on her back in a blanket, sobbing because her boyfriend hit her.  But, I am thankful we have a support group for vulnerable moms where woman can shed tears over a cup of coffee and find their strength.
"Those kids should be locked indoors and not seen in public" – a real comment from a school neighbor. We face this kind of discrimination daily but I am thankful this is the first year the neighborhood association has granted us access to the beautiful public playground in front of the school (with a chain linked fence around it) where our students have PE classes, recess and special family events.
Most schools are run by an entire team. It has been just Mercedes and I for the last 3 years. On the verge of breakdown and exhaustion, I am thankful for Rufminia Rojas, our new academic coordinator, another bold leader who has now made our leadership team look more like a tricycle than a bicycle making it very difficult to fall, supporting each other where best needed. I am also thankful for the 11 new courageous professionals who joined our team this year. Now we have an army of tricycles!
I often collapse with anxiety because I am still the only person responsible for raising that 50% of funding not covered by student tuition and I have 21 staff member's wages depending on me.
I am still $3,769 short to pay my staff on January 2. However, I am thankful we have 2 grants coming in starting in February (yeah!) and very thankful for the 132 donors this year, a fundraising event and a foundation grant raising $55,269.
I hope we may touch the lives of many more children and communities as we grow.
I am living my passion. It was not the dream I had for my life 8 years ago, but I have surrendered and accepted it and I wake up full of joy and love. I send this joy and love to you reading this, knowing that you too wish this upon yourself, your loved ones and all of mankind.
May we all bring in 2013 with grace and thankfulness for the gifts the world has given to us and continue this endless fight for peace and justice for the 52 kids at Manos Unidas – and for all of humanity.
Please join me in these last days of 2012, make a donation be it $20 or $2,000 to help me finish the year. Tax Deductible option available.
By donating, you will be joining us in creating a new generation of empowered and educated children and a more just society in which they live.
To our donors this year and past years, a huge THANK YOU. Our achievements would have been impossible without you.
With Peace,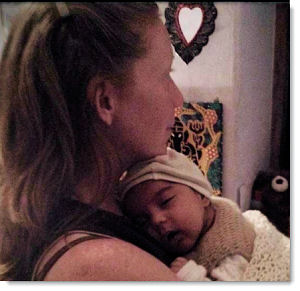 Celeste Marion
Co-Founder/Executive Director
Manos Unidas Peru
U.S. (425) 770-0362
www.manosunidasperu.net