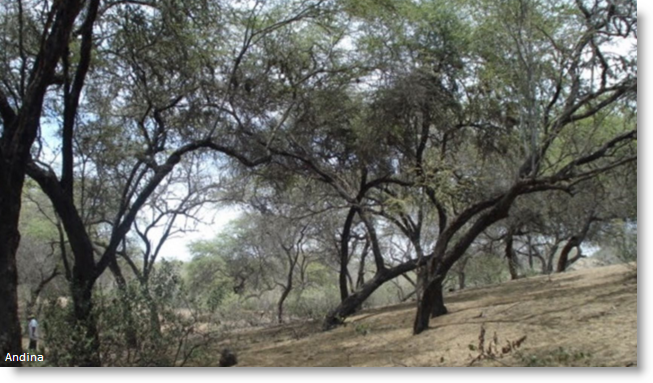 Some 200 hectares of dry forest on the north coast have been established as a private conservation area, owned by a peasant farming community in Piura.
The Ministry of Environment granted the status this week to the community of Cesar Vallejo de Palo Blanco, located in the Chulucanas district, an area known for its pottery.
The close to 500 acres include forests of algarrobo trees, also known as white carob, and other species as well as wildlife endemic to the area. It is watered by the small seasonal rivers of Yapatera and Rio Seco.
This is the third private conservation areas established in Piura this year.
Earlier this month, the Ministry granted private conservation rights to an area of 9,944 hectares (some 25,000 acres) with a name almost as large — ACP Los Bosques de Dotor, Hualtacal, Pueblo Libre, La Jardina y Chorro Blanco— which straddles three districts in the provinces of Morropon and Huancabamba.  This conservation area also includes dry forests as well as fertile highland valleys.
In March, Mangamanguilla became a private conservation area, owned by the Manga Manga Agrarian Association of Salitral.   The area covers 1,738 hectares of equatorial dry forest in Morropon, and wildlife includes pumas, white-tailed deer, anteaters and 97 species of birds.
Other conservation areas in Piura include the Cerros de Amotape National Park, the Illescas Reserve Zone and the private hunting preserve of El Angolo.
Dry forests on the north coast continue under threat, especially the fragrant algarrobo trees which are in high demand as firewood and charcoal for barbecues and open-pit cooking.