First-time Oscar nominees Werner Herzog and Michael Shannon are currently filming a documentary on the shores of the Vilcanota River, in the Historical Sanctuary of Machu Picchu, Peru's top tourist attraction.
"Peru is the best country," said German filmmaker Herzog, in a statement released by the sustainable tourism agency handling the logistics of Herzog's venture, Inkaterra. "Here I have made famous films like Aguirre, the Wrath of God', Fitzcarraldo and a documentary about Julianne Koepcke."
Herzog and Shannon are working on a dramatized documentary about real-life events that occurred in the Machu Picchu sanctuary in the 1970s, on the shores of the Vilcanota River.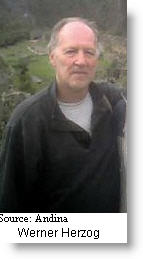 The Vilcanota River, also known as Wilcamayu, Huilcamayo or Urubamba, is a fast-flowing, extremely dangerous, and only partially navigable river that flows through Cusco's Sacred Valley. Many people, including British geologist John Walter Gregory, have drowned in the river while trying to cross or navigate it.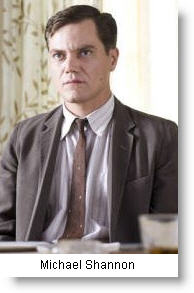 Herzog, a unique voice in cinema known for his eccentricity – he dragged a steamship over a mountain in Peru for his film "Fitzcarraldo" – has been nominated this year for an Oscar for his most recent documentary, "Encounters at the End of the World", on the extreme conditions that define existence in Antarctica.  In 1982, he won the Cannes film festival award for Fitzcarraldo, a production which faced a number of difficulties, including angry protests from Aguaruna communities in Peru's Amazon basin and changes in several of the leading roles, first casting Mick Jagger and later Klaus Kinski.
Shannon, also a first-time nominee, stands to win an Oscar for best actor in a supporting role for his portrayal of John Givings, a young man confined to a mental institution in the feature film "Revolutionary Road."