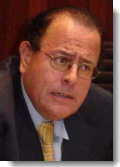 Peru's economy will be able to maintain strong growth thanks to domestic consumption from an expanded middle class, according to Central Bank President Julio Velarde.  Speaking at a conference in Asuncion, Paraguay, Velarde pointed to growth from construction, services and manufacturing sectors.
"As we've seen over the past several years, the factor that is driving growth has been consumption and domestic investment," Velarde said, according to daily Gestion.
"I think that we can [maintain growth], and the growth of the middle class is obvious," he added. The Central Bank expects Peru's gross domestic product to expand about 6 percent this year.
Many private sector economists have lowered their forecasts for Peru's economic growth this year to below 6%, as external demand for its main mineral exports have declined.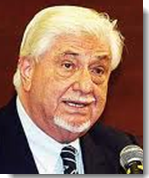 The growth in Peru's manufacturing sector is seen as the start of the country's industrialization, a process that, with growing domestic demand through a strong middle class,  Lima Chamber of Commerce president Samuel Gleiser predicts can cause an industrial revolution in the country.   "We could replace $1.5 billion in imports from Asia with local production. However, to achieve that objective requires ideal conditions and a level playing field for everyone," Gleiser said.
Gleiser comments follow a forecast from the Austin-based geopolitical analysis firm, Stratfor, which sees China's economic problems opening doors for 16 countries to lead the world's manufacturing industry —including Ethiopia, Mexico, Indonesia and Peru.
Meanwhile, the regional conference in Asuncion, on Latin America's opportunities and threats in a changing world, gave tribute to Velarde, and to Jose Uribe of Colombia's central bank, as the most efficient central bank presidents in Latin America, for the policies they have implemented, which have driven Peru and Colombia's economic success in recent years.